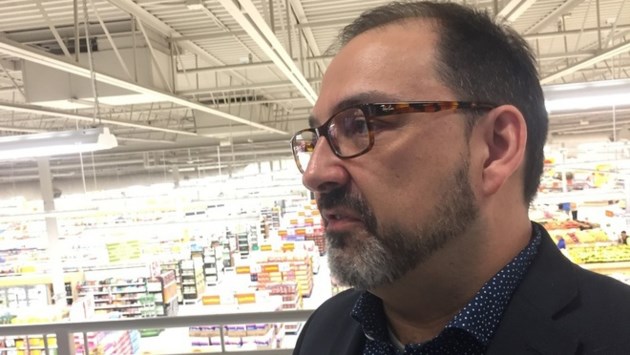 Glenn Thibeault claims his energy policies saved lives. Photo: Darren MacDonald Sudbury.com
In a recent interview, Ontario Energy Minister Glenn Thibeault spoke in defence of his government's energy policies, which he admits have been responsible for escalating electricity bills and creating "energy poverty" in the formerly prosperous province.
The Minister claimed that his government didn't self-promote the benefits of its policies often enough, and offered some public health figures as proof.
"When I talk about energy," the Minister said, "we don't [talk] about the fact we haven't had a smog day in three years. Our air pollution hospitalizations are down by 41 per cent, deaths are down 23 per cent."
Parker Gallant took the initiative to query the Minister's office on the source of those dramatic figures and learned that whoever provided them to Mr. Thibeault for "talking points" had actually taken them from a report which in turn referenced another report, which had nothing whatever to do with energy and electricity generation in Ontario.
The figures actually came from a report by Toronto Public Health on air pollution in that city, Gallant says in his Energy Perspectives blog.
Here is the relevant excerpt:
These estimates include the impact of pollution originating in other parts of Ontario and the United States and represent a decrease of 23% in premature deaths and 41% in hospitalizations as compared with 2004 estimates. Air pollution in Toronto comes mainly from traffic, industrial sources, residential and commercial sources, and off-road mobile sources such as rail, air, and marine sources. Of these sources, traffic has the greatest impact on health, contributing to about 280 premature deaths and 1,090 hospitalizations each year…"
To be sure, air pollution is a major concern in public health, but for a Minister of the Crown to misappropriate figures to bolster policy in another area entirely is unacceptable, and deceitful.
We recall again the fact that two Auditors General for Ontario chastised the government for having implemented a green energy program including highly invasive wind power projects in quiet rural communities against their wishes, with no cost-benefit analysis. The truth about health benefits might have shown up, if a real independent analysis had ever been done.