Safety expert says wind power developer's comparison to Pincher Creek Alberta "not valid"—turbines there are half the size proposed for Collingwood area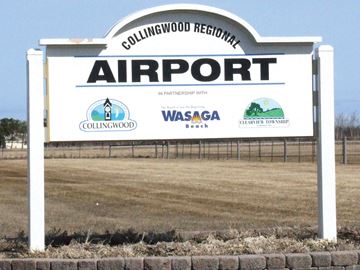 Simcoe.com, May 31, 2016
An aviation safety expert says the location of wind turbines as proposed by WPD Canada would be "unwise."
Charles Cormier also told an Environmental review Tribunal hearing on an appeal of the province's approval of a renewable energy application (REA) for the Fairview Wind project that the eight turbines could have a negative impact on growth at the Collingwood Regional Airport.
Collingwood, Clearview Township and Simcoe County have joined Kevin Elwood, Preserve Clearview, and John Wiggins in appealing the approval by the Ministry of the Environment and Climate Change (MOECC).
"It's a growing airport, a very busy airport," Cormier told the tribunal during four hours of testimony.
Cormier has reviewed the turbine issue several times on behalf of the Collingwood Regional Airport, and rebutted the opinion of experts hired by WPD Canada that the turbines would have a negligible effect on aircraft movements.
Read the full news report here.

What's your reaction?
0
Cool
0
Upset
0
Love
0
Lol